About Us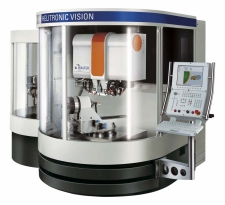 Over 30 years tooling experience: Producing quality specialty tools is not as easy as pure science. Thereís an art to the process, too - and that art is the result of long experience. At Dew Tool, our leadership has been dedicated to metal working and tooling design for over 30 years. Our expertise is a prime ingredient in our tools.
Premium materials: We begin with only quality materials for our tools. They provide the foundation for performance excellence - delivering longer tool life, producing more pieces per tool, and reducing downtime.
Experienced tool design using CAD/CAM technology: When you have been designing tools as long as we have, you know how to match materials and cutting geometries to the job. You also know how to hold tolerances, guarantee tool concentricity, and when to apply coatings to increase tool life. Whether you are cutting tool steel, steel, brass, plastic, or aluminum, our geometric design will give you the longest tool life for your dollars.
Quality thatís backed by the numbers:
One customer who changed to our step drills increased productivity from 12,000 holes per tool to 250,000-400,000 holes per tool. Thatís a good example of what makes our work an art as well as a science. If tool quality and design were only a matter of plugging in the numbers, every toolmaker could achieve exceptional results. 90% of our sales come from repeat customers. That's a number that speaks for itself. Call us today at 414-571-2600 to learn how we can help you produce more pieces per tool, and reduce downtime.